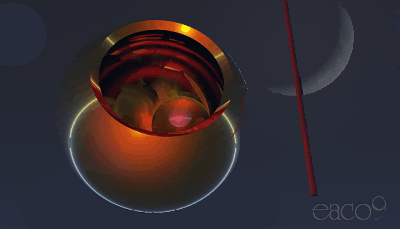 Herbstspaziergang
It is not the point of a poem
to persuade an idle moment of September.
What time is it in your world?
There is simply no one here to tell you
there is another year on Mars
when the canals that are not canals
bloom with Martian mushrooms.
Because there is thinking have you thought?
Because there is love have you loved?
Because there is Spring does it mean there is no equator?
Trees wrap their arms warmly about themselves
discovering sunrise.
Eyes see deeper light in briefer days.
[copyright EAC]